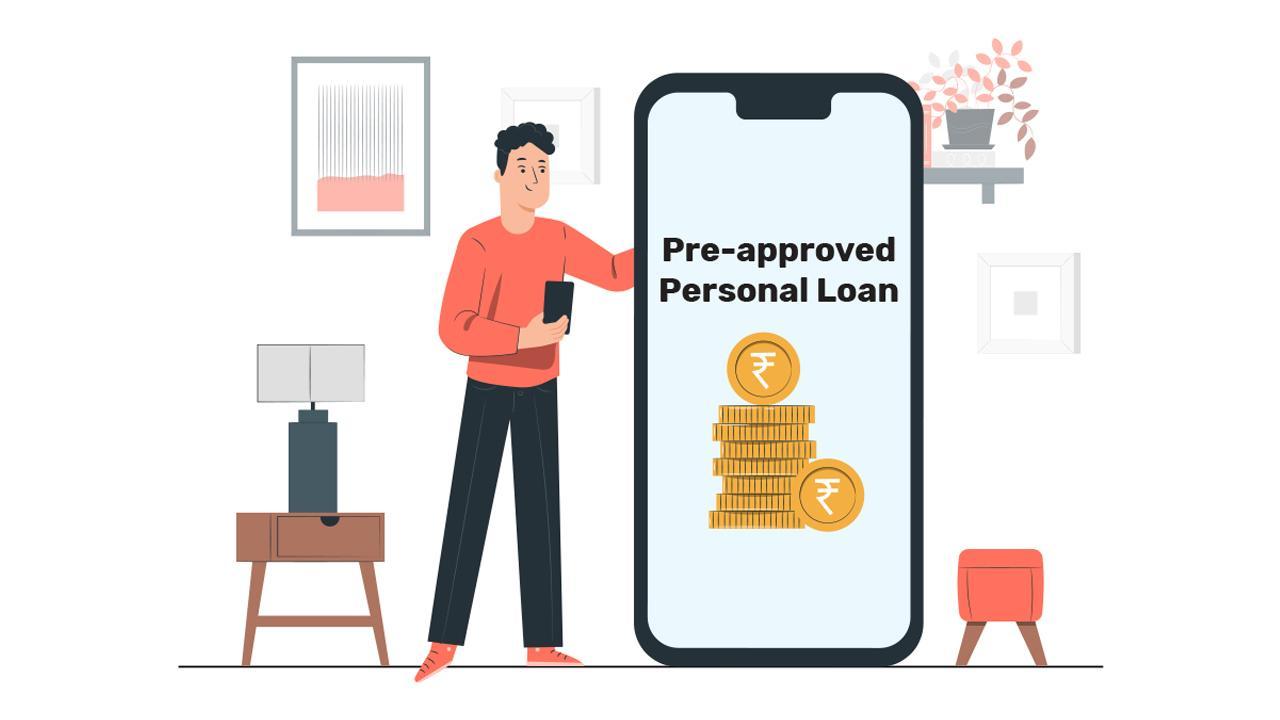 Earlier the loan applications were submitted by visiting the bank's branch only and the whole process used to take long hours. But thanks to BOB's pre-approved personal loan process in which the money can be received instantly. There is no hassle of extensive documentation and approval. It ensures easy loan disbursal and a paperless process of loan application.
One can now apply for a Bank of Baroda Personal Loan in an easy and convenient way either by just filling out an application form or by visiting any nearest branch anywhere across India.
These loans are offered by lenders to existing customers based on creditworthiness. In case the debt is repaid on time and you have a good source of income, the lenders offer a fixed amount that can be borrowed as a personal loan. Banks also provide Pre-approved Micro Personal Loans of up to INR 50,000 to finance offline and online purchases.
A Guide to Avail a Pre-Approved Personal Loan above INR 2 lakhs
Before going through the steps to avail of a pre-approved personal loan, you must keep the below-mentioned information ready:
Account Number

Customer ID

PAN Number

Aadhaar Number
Ensure your mobile number is registered with Aadhaar.
Now let us go through the steps to avail of a Bank of Baroda Pre-Approved Personal Loan:
Step 1: Enter your mobile number followed by OTP.
Step 2: Confirm that you are a BOB account holder, select an identifier and enter the details followed by an OTP sent on the registered mobile number with the bank.
Step 3: Your loan offer will then be displayed on the screen. Click on "Continue" to avail the loan.
Step 4: Enter the amount, tenure, and purpose of the loan.
Step 5: Review or edit auto-fetched details, in case some fields are left vacant, fill them.
Step 6: Enter the correspondence address followed by the preferred branch and then click on "Proceed".
Step 7: The loan application would then be sent to the centralized team for verification purposes.
Step 8: Read the sanction letter carefully and proceed to sign the E-Contract Agreement with an Aadhaar.
Step 9: First share your consent to sign the loan agreement through Aadhaar, then enter your Aadhaar number and click on "get OTP".
Step 10: Enter the OTP received on the registered mobile number to complete the e-signing process.
Step 11: This completes the loan application process and the loan amount would then be disbursed.
The pre-approved loan offer can be checked by sending an SMS in the below-mentioned format i.e.
SMS "PAPL<space>last 4 digits of the debit card" and send it to 8422009988.
Most Important Terms & Conditions
Eligibility Criteria
Below mentioned are the eligibility criteria to apply for BOB Pre-Approved personal loan:
The minimum age at the time of application for a loan should be 21 years

The maximum age at the end of tenure should not be above 60 years.

Loans can be availed both by salaried individuals and self-employed.

The applicant should be an Indian resident.
Features of Pre-Approved Personal Loan
Below mentioned are the features & benefits to apply for a pre-approved personal loan:
The loan offer starts from a minimum of INR 5000 to INR 500000.

The competitive interest rates start from a minimum of 11.75% to a maximum of 16%.

The loan repayment period starts from a minimum of 9 months to a maximum of 36 months.

The APR (Annual Percentage Rate) ranges from 11.90% to 17.74%

The processing charges range from INR 1000 to INR 10,000.

There is no requirement for income documents like bank statements or ITR.
Documents Required
Below mentioned are the documents required to apply for BOB Pre-Approved Personal Loan:
Valid Mobile Number.

Aadhaar number registered with mobile number.

Valid PAN number.

Net Banking Credentials or Digital bank statement for the last 6 months.

Web – Camera for clicking pictures and performing Video KYC

ITR e-filing credentials or Digital ITR returns for the last 2 years (for Self-employed)

GST portal credentials or Digital GST returns for the last 1 year (for Self-employed)
Interest Rates & Charges
Below mentioned are the interest rates and charges to apply for BOB Pre-Approved Personal Loan:
Unified Processing Charges:
Stamp duty (as per state stamp act) + Processing charge @2% of loan amount + Applicable GST
How to Increase the chances of obtaining an Instant Pre-Approved Personal Loan
Maintain a high credit score:
Your credit score reflects your debt repayment capabilities, hence maintaining a consistently high credit score of 701+ can help you qualify for the loan.
Keep a low debt-to-income ratio:
Your debt-to-income ratio is the ratio of your gross debt to your gross income. Ideally, your EMIs should be less than 1/3rd of your income to be considered for the loan.
Maintain a working relationship with your bank:
Your existing relationship with your bank, coupled with your good financial management record, increases your loan-acquiring abilities.
Benefits of Pre-Approved Personal Loan
Below mentioned are the benefits to apply for BOB pre-approved personal loan:
Banks disburse pre-approved Personal loans in the borrower's accounts within a few minutes, hence it takes a shorter processing time.
Flexible repayment terms:
Lenders offer flexible repayment terms as they see you as a retainable customer.

Attractive interest rates:
Pre-approved Personal Loans come with competitive interest rates leading to pocket-friendly EMIs.
Paperwork is reduced as the lender already has your details as you are an existing bank customer. Hence, you may only need to submit scanned copies of your income proof documents.
Multipurpose loan amount:
There are no end-use restrictions once the loan amount is disbursed by the lender. You can fund medical expenses, vacations, weddings, etc.