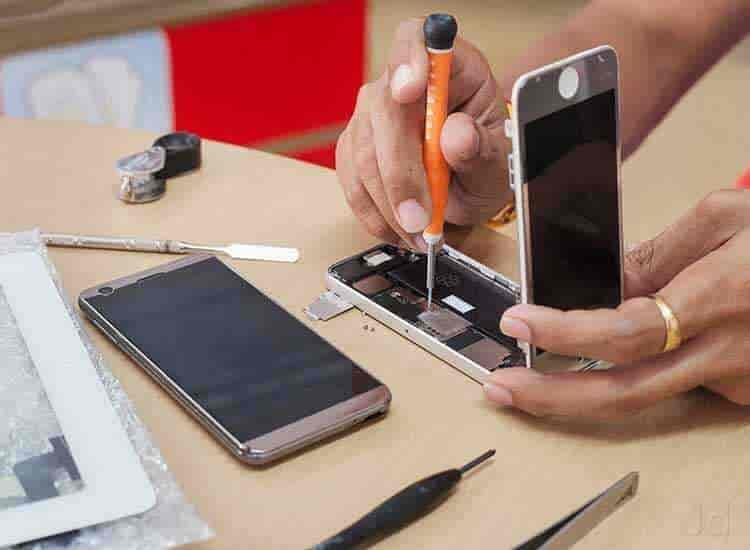 We've all had a cell phone at some point in our lives. Those phones were larger and heavier than the ones on the market today. Some phones can withstand a few drops and continue to function. All you can hope for in today's world is that your phone doesn't break when you drop it. Smartphones have taken over the world, and nearly every mobile phone now functions as a smartphone.
Regardless of their frail structure, Smartphones today have larger screens, higher specifications, and smaller dimensions. They are also more expensive. Most smartphones are not drop-resistant, making it difficult to select the most durable smartphone manufacturers. Even a three-foot drop is too much for most phone displays. As a result, you may be looking for cell phones that are less likely to break. It's for people who don't want to wear their phones as expensive jewelry and don't want to spend a lot of money on a phone that might break.
A list of the top tough cellphones available at Mobile repair shops today has been compiled, with a focus on those that will help you get the job done; if any appear too expensive, check if the device has a function you don't need, such as thermal imaging, and then check another."
Most Durable Phones Rated by Mobile Repair Shop Experts
AGM Glory G1 Pro
According to Electronics Repair in Chillicothe Oh, Among the features that set this 5G phone apart is an outstanding thermal-imaging camera with an extremely high resolution and frame rate (25 fps) and the ability to survive in Arctic conditions (we put one in the freezer). The G1 Pro's appearance belies its rugged nature, as the 23mm thick protective casing houses a 33mm diameter 3.5-watt speaker capable of producing 110db. The 8-core processor isn't anything special, but it runs Android 11 smoothly and quickly, and there are many other useful features such as fingerprint ID, NFC, Bluetooth 5, 18W wireless charging, and a user-definable side key. Despite the device's ruggedization, MicroSD cards and 3.5mm headphones can still be used if necessary.
Nokia XR20
The XR20 is a phone that looks and feels just like any other. It is available in several colors, including "Ultra Blue" and "Granite Grey." Regarding specs, the XR20 is a solid phone in the middle of the road. It can, however, withstand a fall from 1.8 meters (5 feet 10 inches) onto concrete without breaking.
Nokia's three-year commitment to upgrades (and one year for screen replacements) and other modern luxuries like wireless charging are perhaps the most notable features of this phone at a time when so many others will simply sell you the device and move on. Apart from the fact that it isn't a gaming machine, it hits all the right notes in terms of ruggedness and has a 5G connection.
Cat S62 Pro
FLIR's Lepton 3.5 sensor (160x120) is appropriate for various professions, according to mobile repair shops. A year after Android 10, CAT has yet to update their flagship phones; the only back camera (aside from the infrared one) is a pitiful 12 megapixels. While the rugged handset lacks the programmable side button found on other CAT models, it can be easily integrated into an existing workflow and survive a few rough days. Because of the aluminum and non-slip rubber on the case, you won't have to worry about dropping it as much as you might with other IP69-rated rugged phones.
Conclusion
Today's top rugged smartphones are distinguished by their extreme toughness, large batteries, and a slew of outdoor-specific features (opens in new tab). The smartphones listed above are examined and rated by
mobile repair shop
experts; hence you can select any of them, and they will last you a long time.